5X Faster Drilling
Reduce your cycle times.
Our customers realize 2x to 5x faster cycle times.

10X Tool Life
Drills last longer.
More efficient lubrication means longer tool life.

Super Easy Install
One hour.
That's all it takes to install and program.
TriboMAM Drilling System At A Glance
TriboMAM is a brand new way to drill on center holes on CNC lathes, turning centers, swiss screw machines, and now live machines. It consists of a drilling actuator that fits in your current tool holding system just like an ER collet extender, and an embedded controller which easily sits on top of your machine. Gun drilling and deep hole drilling greatly benefit from Modulation Assisted Machining (MAM) as fine chips are created from the highly controlled actuator motion of up to 1,000Hz.
Over 200 TriboMAMs Installed In 17 Countries
Deep Hole Drilling
Whether you are using gun drills or twist drills, our customers see the most dramatic improvements when drilling deep holes with lengths of 10x the hole diameter or longer.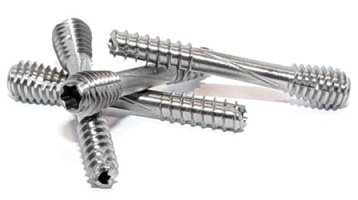 The Biggest Names In Medical, Automotive, Energy
Some of the largest companies in medical, automotive, and energy use TriboMAM to achieve big gains in their manufacturing operations. Ask them why TriboMAM and they say because it helps them make more money and make the difficult parts in less time.
Eliminate Expensive Cannulated Stock
Long lead times, nearly 10x the cost, and more expensive waste. Many times the challenge of moving away from cannulated stock is being able to efficiently and reliably drill deep holes... that's where TriboMAM can help.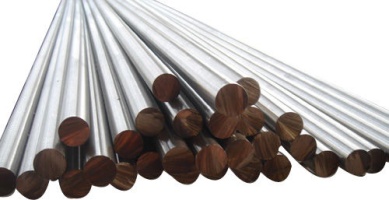 Modern Machine Shop Article (Jul 2015)
It has long been a metalworking conundrum: How do you drill a small hole more than 10xD deep into tool steel without chips clogging the path and breaking your cutting tool?
Modern Machine Shop Article (Jan 2012)
For Alphatec Spine, the ability to drill just one hole in a bone screw reduced the cost of their production process by more than $1,000 dollars per day. To be fair, this was a particularly challenging hole.
R&D Magazine (Aug 2010)
Widely recognized as the "Oscars of Invention", the R&D 100 Awards identify and celebrate the top technology products of the year which demonstrate significant breakthroughs in technology.